LOGO, BRAND DESIGN SERVICES
Experienced logo designers and branding experts in Mesa, AZ
Is a logo or business identity really that important?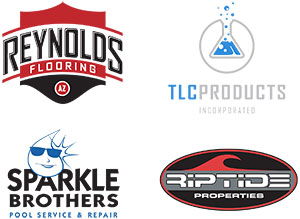 Great design starts with a great brand and business identity. Does your current logo really communicate who you are as a business? Does your branding leave a lasting impression… or does it end up in the trash can? First impressions really are everything, don't miss your chance to set yourself apart from your competitors. Our job is to make you look good... and we love our job!
Most of the world's greatest business relationships start with the simple exchange of a business card. Many times, this little piece of card stock is the first link between you and your next best customer. You may not have a second chance to make that first impression... don't let the opportunity slip away by handing out that business card you created on your home computer and ink jet printer. Set yourself apart from the beginning. When it comes to marketing, what you leave behind is who you are in the minds of your customers.
If you have something unique to offer... let your corporate identity materials help you tell your story through stellar branding. What's keeping you from becoming a local brand leader in your field? Looking for a high-level branding agency? Take a look at what our sister company can do at: www.tactixcreative.com
MARKETING MATERIALS – BRANDING STRATEGY PACKAGES – CORPORATE APPAREL